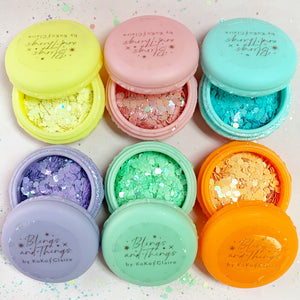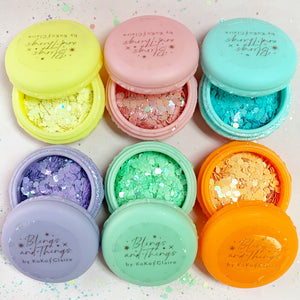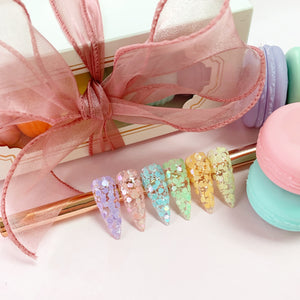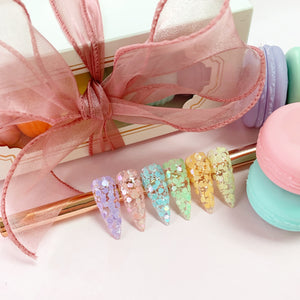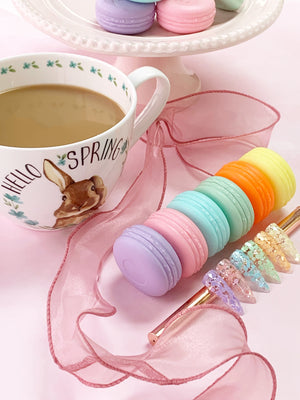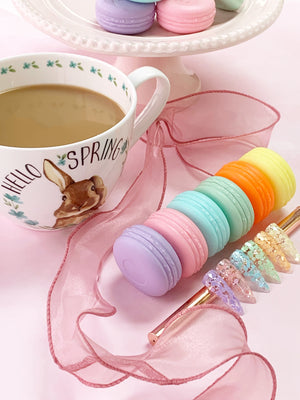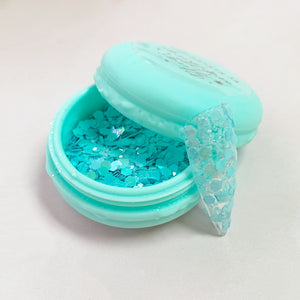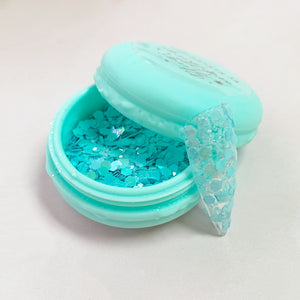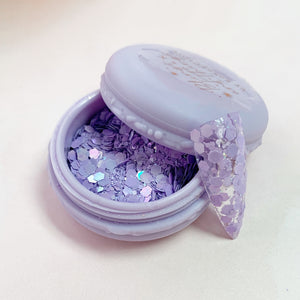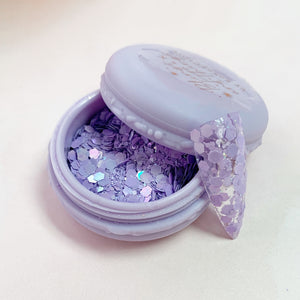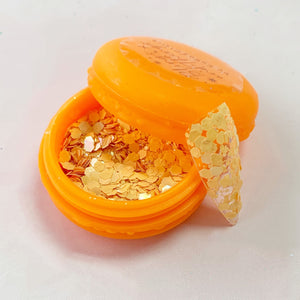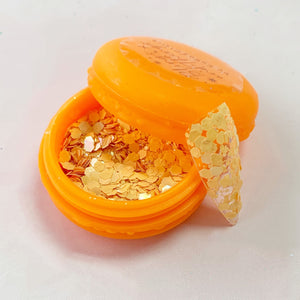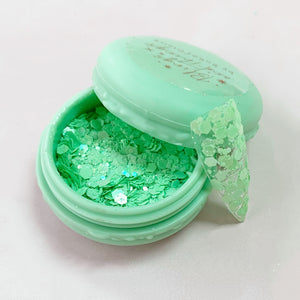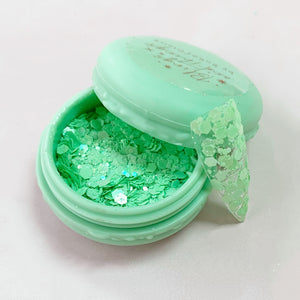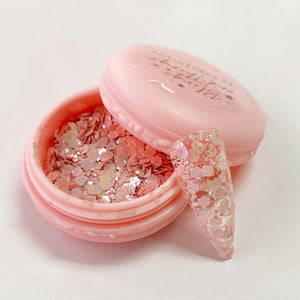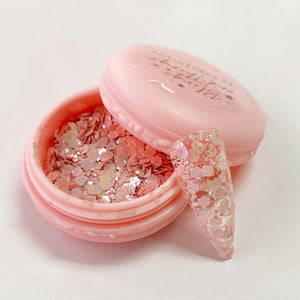 On Sale
Macaron Cookie sprinkles - 6 pack
 6 dry glitters inspired by the classic colours of the Macaron!
Step by Step
1)   Apply a thin coat of Strong, do not cure!
2)   Tap on the glitter with a brush OR scoop the glitter with your cuticle tool and shake over the nail, cure.
3)   Encapsulate the glitter with a generous coat of Strong, flip the nail over for a few seconds, then cure!  (60 to 90 seconds)
4)   Finish with Shine, cure!