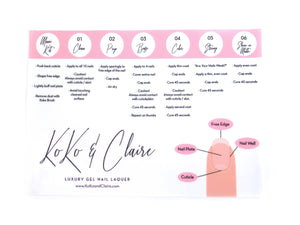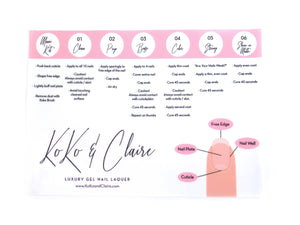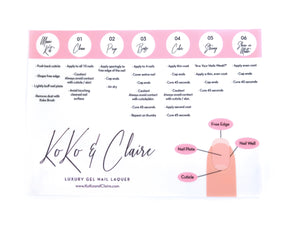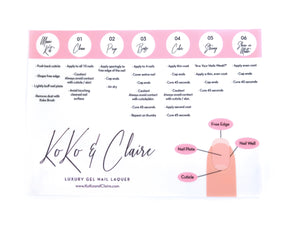 On Sale
Luxury Nail Mat - "How to"
"How to"... at your fingertips, literally! 
Made of sturdy silicone, this mat will help protect your work surface but more importantly, provide step-by-step instructions for the application of your KoKo&Claire soak-off mani!
Care...
Simple Clean-up - Alcohol and/or Nail Polish Remover
Polishes...
Gel polish can cure on your mat, simply peel it off. If it hasn't cured, polish remover or alcohol are safe to use on the mat!
Staining - If you have a regular nail polish that stains your nails there's a good chance they may stain the mat as well. We found most polishes are fine so... to be safe, just test a small patch on the side and see!