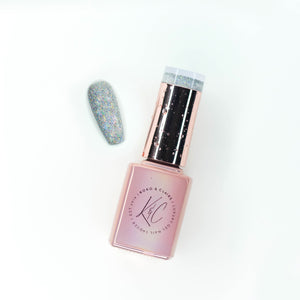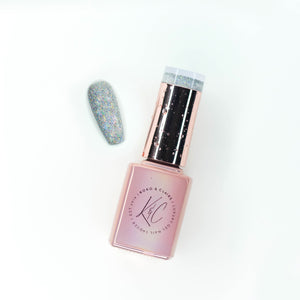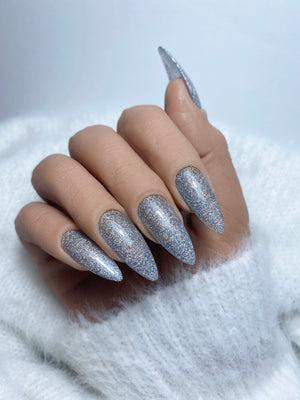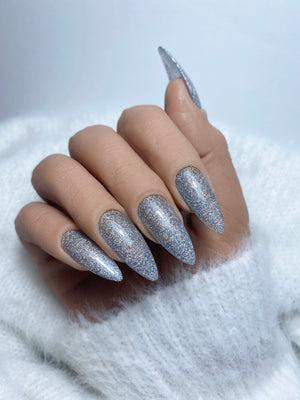 On Sale
021 - Holo. I LoVe You
Ultrafine Holographic Silver! 
Gorgeous, smooth application
Beautiful high pigmentation for easy coverage
most shades cover in one coat (two coats suggested for best results!)
Simply soak off when using our signature "Base" formula
UV & LED curable. Our lamp is LED (30-60 second cure)
12ml
 **Requires a UV/LED Light**
Actual color may vary. This is due to the fact that every computer monitor has a different capability to display  and that everyone sees these  differently. We try to edit our photos to show the samples as life-like as possible, but please understand the actual  may vary slightly from your monitor. We cannot guarantee that the  you see accurately portrays the true  of the product.