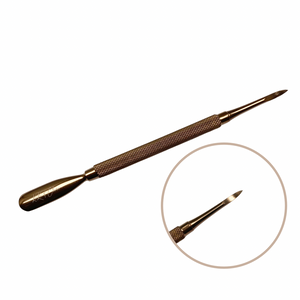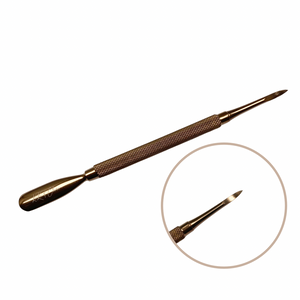 On Sale
Bronze Elite Cuticle Tool
Professional grade!
Redesigned with a longer, curvier spoon and improved hook for more detailed cuticle work.
Our cuticle tools are made of 100% Surgical-quality stainless steel 

Dual end for pushing back cuticles and removing unwanted debris
14cm in length 
**Always use caution when workning on natural nails, as sharp edges may cause damage.