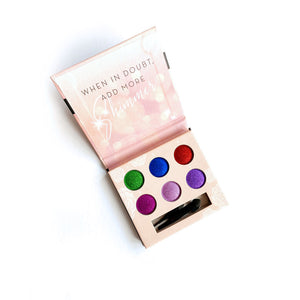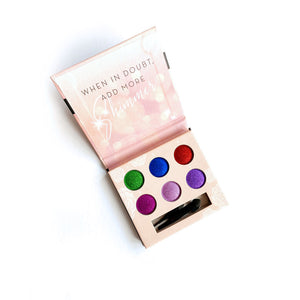 On Sale
Chrome Palette #3
Beautifully Bold!
Pigments include: Bold Green, Cobalt Blue, Classic Red, Rich Raspberry, Soft Violet and Deep Purple.
Introducing Pressed Chrome Pigment Palettes - Beautiful new pigments pressed into a convenient, pretty palette.
Easy to Use:  Apply an even, generous coat of Shine and cure 30-45sec. Gently swirl applicator to pick up the chrome pigment and rub onto the nail with firm pressure.
For a more subtle effect,  use our new Chrome brush to pick up pigment and brush onto nail.
NOTE: Be very gentle when picking up pigments with applicators or brushes, too much pressure will crush the pigment block